Estonia da a conocer el proceso de su Eesti Laul:

La televisión pública estonia ha publicado el proceso que va a seguir para seleccionar su representación para la 59 edición del festival de Eurovisión. Será mediante el ya conocido como Eesti Laul.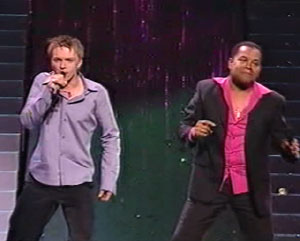 Primeramente los artistas y compositores interesados tendrán que mandar sus propuestas a la televisión pública de este país báltico hasta la primera semana de diciembre. Veinte representaciones serán seleccionadas por un jurado experto de donde 10 actuarán en sendas semifinales. Los clasificados actuarán en la gran final. El ganador de esta gran final, será el representante de Estonia en Copenhague.
Este proceso, el Eesti Laul, es la forma que Estonia suele elegir sus representaciones para Eurovisión. Estonia debutó en 1994 y a pesar de su corta carrera, ha logrado ganar una vez en 2001 con Tanel Padar & Dave Benton y la canción Everybody.
Estonia published the selection process of its Eesti Laul
:
The Estonian broadcasting has published the process of the Eesti Laul the Estonian preselection to select the representing for the forthcoming edition of the Eurovision Song Contest.
Firstly the artists and composers interested in joing in the contest, have to send their proposals to the Estonian broadcasting until the first week of December. 20 performances will be selected from a professional jury. 10 will be join in each semifinal where the classified will be in the grand final. The winner of this final will be the Estonian representer in Copenhagen.
This process, the
Eesti Laul is the way that Estonia use to select its representation to Eurovision. Estonia debuted in 1994 and in spite of its short carreer, it won in 2001 with Tanel Padar & Dave Benton with the song Everybody
.