Resultado de la primera semifinal del Melodifestivalen sueco
Anoche tuvo lugar desde Gotemburgo la primera de las cuatro semifinales del Melodifestivalen sueco, el proceso de selección que la SVT, la televisión pública de Suecia utiliza para seleccionar su candidatura para Eurovisión.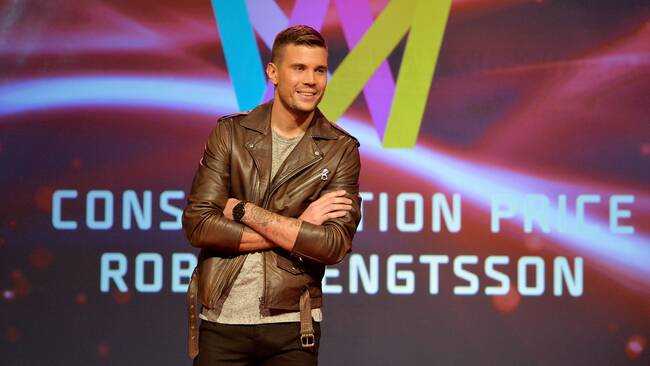 Robin Bengtsson
En esta primera semifinal seis candidatos lucharon por conseguir una plaza en la final del 12 de Marzo. Dos de ellos los consiguieron y otros dos tendrán que actuar otra vez en la gala Andra Chansen (Segunda oportunidad) del 5 de Marzo. Al final de este post puedes ver la lista de los candidatos y el resultado:
Ace Wilder
Result of the first semifinal of the Swedish Melodifestivalen
Last night was held from
Gothenburg
the first of the four semifinals of the Swedish Melodifestivalen, the selection process that the SVT, the Swedish National Broadcaster, uses to select their entry to Eurovision.

In this first semifinal six candidates fighted to get a place in the final of March 12th. Two of them got it and other two will have to perform in the Andra Chansen show (second chance) on March 5th. Below you can see the list of the candidates and the results.
1.- Samir & Viktor - Bada nakna (Second chance) [LINK]
2.- Pernilla Andersson - Mitt guld [LINK]
3.- Mimi Werner - Ain't No Good [LINK]
4.- Albin & Mattias Andréasson - Rik (Second chance) [LINK]
5.- Robin Bengtsson - Constellation Price (Final) [LINK]
6.- Ace Wilder - Don't Worry (Final) [LINK]