Rebeca Moss, candidata a representar a España: demuestro diferentes facetas en una misma canción
Rebeca Moss, una voz potente, presenta candidatura a TVE. Un tema titulado Volveré por ti con el que desea ser la representante de España en Kiev.
Rebeca ha querido contestar nuestras preguntas y hablar de su candidatura:
Hola chicos. Gracias a vosotros y a todo el equipo de Eurovisong Spain por realizar esta entrevista
1

-
¿Es la primera vez que presentas candidatura a TVE para Eurovisión? Cuéntanos la historia de Volveré por ti
Si, es mi primera vez y estoy muy contenta de que RTVE me haya seleccionado entre los 30 aspirantes.
Volveré por ti es un

tema

que tiene una letra con mucho sentimiento. Habla sobre la esperanza de conseguir aquello por lo que una persona sueña. Es un tema con mucha fuerza, registro, energía. Empieza siendo balada pero en el estribillo sorprende dejando atrás ese género.
2

-
Este año el proceso de selección tiene varias fases. ¿Qué te parece el proceso que está realizando RTVE para elegir su candidatura?
Este nuevo formato que ha creado RTVE por una parte es muy bueno porque da a conocer a nuevos y muchos más artistas, pero por otra veo injusta la selección interna ya que estos participantes van directamente a la gala y tienen más oportunidades que los que estamos en el Eurocasting 30.
3
.-
¿Qué ofrece Rebeca Moss como artista a Eurovisión con el tema que presenta?
Rebeca Moss ofrece mucha fuerza, energía, garra, magnetismo, personalidad y sentimiento. Se puede ver a la Rebeca más dulce y entrañable nada más empezar la canción y en el estribillo se puede ver a una Rebeca con mucho carácter, fuerza y energía. Rebeca Moss demuestra diferentes facetas en la misma canción.
4
.-
Vamos a soñar por un momento: ¿Cómo te imaginas la puesta en escena sobre el escenario en Kiev?
Tengo una ligera idea pero se tendría que estudiar muy bien, hablar con mi equipo y RTVE
Nada más, Rebeca. Sólo desearte mucha suerte con tu candidatura y esperamos que Volveré por ti se convierta en un éxito en tu carrera.
Muchísimas gracias a todo el equipo de Eurovisong Spain por esta entrevista. Podéis escuchar Volveré por ti a través de mi canal de Youtube.

Rebeca Moss es una cantante valenciana conocida en España tras su paso por el programa de televisión titulado La Voz e intentará ser la próxima representante para su país natal en Kiev.
Rebeca Moss, candidate to reprsesent Spain: I show several facets in a same song
Rebeca Moss, a powerful voice, presents candidature to TVE. A song titled Volveré por ti that she wants to be the representative of Spain at Kyiv with.

Rebeca has wanted to answer our questions and speak about her candidature.
Hi Rebeca. Firstly, thanks for give to us this interview
Hi Guys. Thanks to you and the team of
Eurovisong Spain
for make this interview




1

.-

Is it the first time that you presents candidature to RTVE to go to Eurovision? Tell us the history of Volveré por ti.
Yes, it is my first time and I am very happy that RTVE has selected me as one of the firsts 30 candidates.

Volveré por ti is a song that has the lyrics with much feeling. It speaks about the hope of reaching the dreams of a person. It is an entry with much powerful and energy. It starts being a ballade but in the refrain it surprises leaving behind that genre.




2

.-

This year the selection process has several phases. ¿What do you think about the selection process that RTVE is realizing to select their candidature?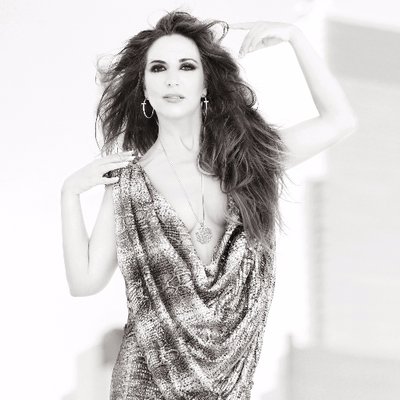 This new format that RTVE has created is good because it permits to release lots of news and much more artists, but in the other hand I see unfair the internal selection due to these participants are directly in the final and they have more opportunities than hte rest of the candidates that we have in the Eurocasting 30.
.
3

.-

¿What offers Rebeca Moss as artista to Eurovision with the song that she presents?
Rebeca Moss offers much power, energy, claw, magnetism, personality and feeling. You can see the Rebeca most sweet and candy just starting the song and in the refrían you can see a Rebeca with much character, power and energy. Rebeca Moss shows different facets in the same song.
4

.-

Let's dream for a while: How you imagine the staging on the stage at Kyiv?



I have an idea but I would have to study very well with my team and RTVE
Nothing else from our si

de

, Rebeca. Only we want to with you good luck with your candidature and we hope that Volveré por ti become a success in your career..
Thank you very much to all the team of
Eurovisong Spain
for this interview. You can listen
Volveré por ti
in my YouTube Channe

l.

Rebeca Moss is a Valencian singer known in Spain after her participation in the TV program called
The Voice
and she will try to be the next representative of her own country at
Kyiv
.
You can follow in my social medias:
Facebook:
https://es-es.facebook.com/rebecamossofficial/
Twitter:
https://twitter.com/_RebecaMoss_
Instagram
:
https://www.instagram.com/rebecamossofficial/
Fuente / Source: Rebe

ca Moss

official