Nieves Hidalgo, una candidatura poco habitual en Eurovisión interpretada con sentimiento
El #Eurocasting de TVE va por su segundo paso. De los 30 artistas que la televisión pública española seleccionó para el #Eurocasting, 10 de ellos, los más votados por los internautas, pasaron a la siguiente fase.

Una de esas representaciones más votadas es la de Nieves Hidalgo que con su tema titulado Esclava, intentará colarse en la Gran Final de Objetivo Eurovisión
La gran Nieves Hidalgo nos ha concedido una entrevista para hablar de su candidatura
Muchas gracias por tu tiempo y por contestar a nuestras pr

eguntas
1

-
¿Qué s

e te pasó por la cabeza cuando te plantearon el tema de presentarte a Eurovisión?
Sorpresa la verdad, ha sido un regalo. Esclava de Rafael Artesero es el tema que Europa espera de nosotros y es un verdadero honor poder cantarla
2

-
¿Cómo crees que encajaría el tema

E

sclava en Eurovisión?
Tiene todo lo que debe tener una canción ganadora, es una balada muy sentimental con una orquestación impresionante y mucha fuerza… con una buena puesta en escena puede ser apoteósico
3
.-
¿Esperabas estar entre las 10 más votadas? ¿Cómo ves el paso a la siguiente fase? ¿Tienes tus apuestas?
La verdad es que no esperaba, ni espero nada, es mi forma de ser ante la vida, para mi toda esta experiencia es un regalo. Pasar a la siguiente fase sería un sueño…no, no tengo apuestas, cualquiera de los compañeros son magníficos profesionales. Me gustaba mucho "Alas Mojadas" de Javi Soleil
4
.-
¿Qué puede suponer en tu carrera Eurovisión si finalmente fueras la representante de España en Kiev?
Artísticamente es un grandísimo honor representar a tu país, es un paso precioso e importantísimo en la carrera de un cantante. Un antes y un después
Nada más. Sólo agradecer tu tiempo y muchísi

ma suerte en tu proceso de selección
Muchísimas gracias a v

osotros
Nieves hidalgo
llega al #Eurocasting con un tema poco habitual en Eurovisión y que es interpretado con mucho sentimiento. Una gran propuesta para Eurovisión. Veremos a ver cómo se desarrolla la historia.
Nieves Hidalgo, an unusual entry to Eurovision performed with feeling
The #Eurocasting of TVE is on going. From the 30 entries that the Spanish public broadcaster selected, 10 of them, the most voted by the internet use

rs, passed to the next step.
One of these most voted entries is Nieves Hidalgo that with

her song
Esclav

a
will try to enter in the Grand Final of the Spanish National Selection
The Great singer Nieves Hid

algo

has given to us an interview to speak a

bout her entry
Thanks a lot for your time and for answer our

questions




1

.- ¿What did you think when they told you abo

ut presenting candidature to Eurovision?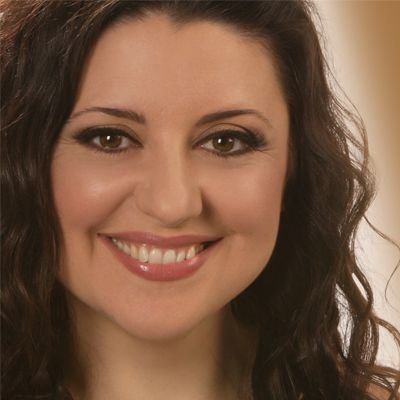 It was a surprise really. It has been a present. Esclava of Rafael Artesero is the entry that Europe is waiting

from us

and Is an

honor to sing it.




2

.-

How do you think that
Esclava would fin in Eurovision?
It has everything that a song can have to

win. it is a sentimental ballade with an impressive orchestration and a lot of force ... with a good staging can be apotheosis
3

.- ¿Did you think to be in the top ten of the entries most voted? ¿How do you see your options to be in the next step? ¿Have you got your favo

urites?
The truth is that I did not expect, I not expect anything, it is my way of being in the life, for me this whole experience is a present. To be in the next phase would be a dream ... no, I do not have any bets, any of the partners are magnificent professionals. I really liked "Alas Mojadas" by Javi Soleil
4

.- What would be for your career to go to Eurovision if finally you are the Spanish representative at

Kyiv

?



Artistically it is a great honor to represent your own country, it is an amazing and important step in the career of a singer. It would be a before and an after
Nothing else from our si

de

. Only we want to wi

s

h you good luck

in your selection process
Thank you very much to

you
Nieves Hidal

go
arrives at #Eurocasting with an unusual

entry

in Eurovision and is perform

ed

with a

great feeling

. A

amazing

proposal for Eurovision. We will see to see how goes the story.
Fuente / Source:

Nives Hidalgo

official