Francia se pone el "moustache" y envía a Copenhague a Twin-Twin:
Finalmente ha llegado el momento de conocer la representación francesa. El grupo Twin-Twin y su canción "Moustache" se ha impuesto a las otras dos candidaturas. La representación ha sido seleccionada mediante votación mediante jurado profesional y televoto.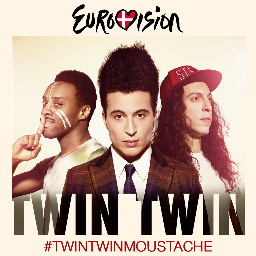 Puedes ver el vídeo de la representación francesa aquí.
France put on the "moustache" and send to Copenhagen Twin-Twin
:
Finally we have known the France entry. The group Twin-Twin with the song titled "Moustache" has been the winner from a total of three entries. The representation has been selected mixing the votes of the professional jury and the televoting of the public in their home.
You can see the video of the France entry here.