Dinamarca publica la lista de sus candidaturas
La televisión pública de Dinamarca, DR, ha publicado la lista de los diez artistas que competirán en el Dansk Melodi Grand Prix, el proceso de selección que Dinamarca utiliza para elegir su representación para Eurovisión 2017.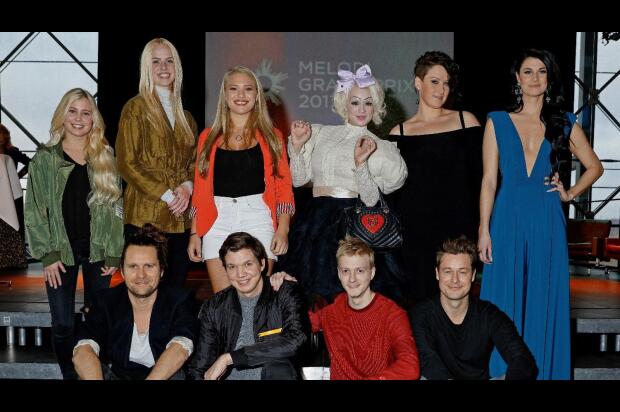 Picture: DR
El
Dansk Melodi Grand Prix consistirá en una sola gala que tendrá lugar el próximo 25 de Febrero y la lista de los concursantes puedes consultarla al final de este post.


Denmark publishes the list of their candidatures
The Danish Public Broadcaster, DR, has published the list of the ten artists that will compete in the
Dansk Melodi Grand Prix
, the selection process that Denmark uses to choose their representation to Eurovision 2017.

The
Dansk Melodi Grand Prix
will consist in a single show that will be held on February 25th and the list of the contestants is as follow:

•Ida Una - One
Lyrics and music: Peter Bjørnskov and Lene Dissing

•Thomas Ring - Vesterbro
Lyrics and music: Thomas Ring

•Rikke Gunner - Color My World
Lyrics and music: Mads Løkkegaard, Joël Pagiël MacDonald, Mohamed Alitou and Laura Kloos

•Anja - Where I Am
Lyrics and music: Anja Nissen, Angel Tupai and Michael D'Arcy

•Calling Mercury - Big Little Lies
Lyrics and music: Thomas Sardorf, Rune Braager and Martin Luke Brown

•Anthony - Smoke In My Eyes
Lyrics and music: Kim Nowak-Zorde, Kasper Larsen, Hans Petersen, Ollie Marland and Phil Plested

•René Machon - Warriors
Lyrics and music: Astrid Cordes, Alexander Grandjean, Hans Petersen and Lars Andersen

•Sada Vidoo - Northern Lights
Lyrics and music: Christoffer Lauridsen, Andreas Öhrn and Alessandra Günthardt

•Jeanette Bonde - Hurricane
Lyrics and music: Jeanette Bonde, Alexander Grandjean, Jeppe Pilgaard Ulrichsen and Nermin Harambasic

•Johanna Beijbom - ASAP
Lyrics and music: Peter Wallevik, Daniel Heløy Davidsen, Patrick Devine, Dimitri Stassos and Freja Jonsson Blomberg
Fuente / Source: Eurovision.tv