Las canciones del Eurovizijos
Hace varios días Eurovisong.com publicó la lista de los candidatos del Eurovizijos 2017, el proceso de selección que este país celebrará para elegir su representación para Eurovisión 2017.
La LRT ha publicado la lista de las canciones y cómo irán distribuidas las 51 representaciones en las cuatro primeras galas.

Al final de este post puedes ver la distribución de cada candidatura en cada gala y un link al evento correspondiente

.



Más información sobre Lituania 2017: Aquí
The songs of the Eurovizijos
Several days ago,
Eurovisong.com
published the list of the candidates of the
Eurovizijos 2017
, the selection process that this country will make to select their entry to Eurovision 2017.

The LRT has published the list of the songs and the distribution of each candidature in the four first shows.

Below you can see this distribution and the link in the corresponding event.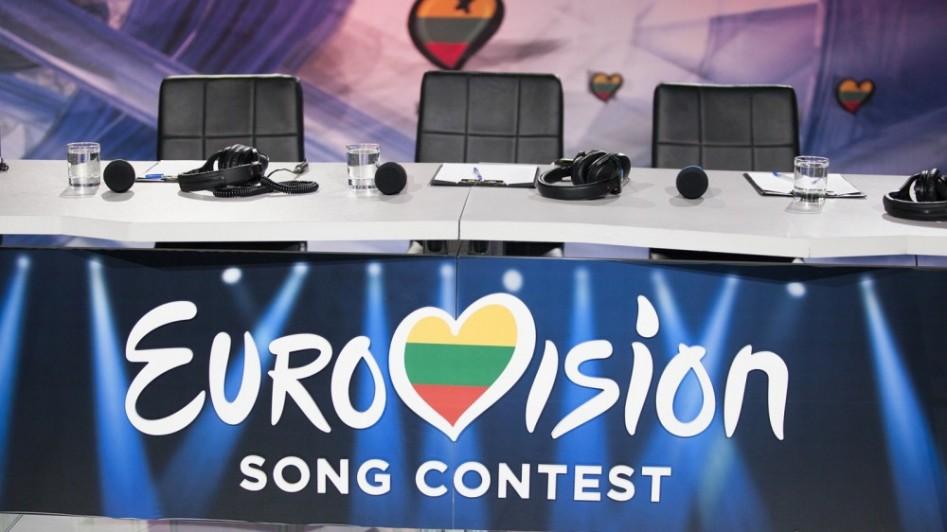 SHOW 1 – 7th of January [LINK]
Golden Monkeys – Septyni Dievai (Seven gods)
Otreya – Last Two Weeks
Auguste Vedrickaite – It's not over (not to me)
Edgaras Lubys - Could it be?
Tadas Rimgaila & Tina – Tavo oda (Your skin)
Sasha Song – Never felt like this before
Ruta Andruskeviciute – The way to your heaven
Benas Malakauskas – Rolling
Audrius Petrauskas - Shine like gold
Justin3 – Streets of Vilnius
Dagna Kondrataviciute - Feel It
Paula Valentaite - Never Let You Go
SHOW 2 – 14th of January [LINK]
Valdas Lacko – It's so unfair
Monika Meciute – Runnin
Rugile Daujotaite – Perkune ugniaveidi
Kotryna Juodzeviciute - Love Shadow
Deividas Zygas – Only You
Mia – Sacrifice
Rasa Kausiute – Fly
Lawreigna – Freedom
Varjete – My story
Ego – My story
Gabrielius Vagelis – Feel Free
Ieva Zasimauskaite – You saved me
Gabriele Vilkickyte – Jura

SHOW 3 – 21th of January [LINK]
Vidas Bareikis – I love my phone
Marius Petrauskas – She's my universe
Milda Martinkenaite & Saulene Chlevickaite – Paperheart
Lolita – Get Frighten
Fusedmarc – Rain of Revolution
Erika Astrauskaite – No More
HIT – I wanna love you tonight
Virgis Valuntonis – Victorious
Grazvydas – Paint the sky blue
Greta Zazza – Like I love you
Vilija Mataciunaite – I see the Lights
Dovydas Petrosius – Love is free
Streles – Bastard

SHOW 4 – 28th of January [LINK]
Alanas Chosnau – 7 Days
Valerija Iljinaite – You made me glow
Ruslanas Kirilkinas – When the night falls in
Vlad Max – I'll Never Let You Down
Queens of Roses – Fisherman
Evaldas Vaikasas – Fire kisses
Elvina Milkauskaite – Try
Aiste Pilvelyte – I'm like woolf
Julija Jegorova – Higher
Audrius Janonis – Run
Soliaris – Undefeatable
Shiny Raia – All you
Neringa Siaudikyte – Running out of time

More information about Lithuania 2017: Here
Fuente / Source:

lrt.lt